Salesforce Customer Success Stories
We solve real problems with custom Salesforce apps for industries that are challenged by the world of evolving technology and increasing demands. Here are some of our favorite Salesforce customer success stories!
Get a Free Consultation
Non-Profit
Isaac M. Wise Temple
About Isaac M. Wise Temple
Isaac M. Wise Temple is a modern, vibrant, and enduring Reform Jewish community. This temple is inspired by the innovative vision of Rabbi Isaac Mayer Wise, founder of the American Reform Movement. They focus on lifelong learning including nationally accredited religious school and a unique approach to adult learning.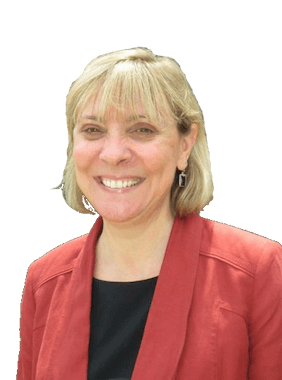 "Chris Gibson and his team at Undefined Design have been invaluable partners in our migration and development of our Salesforce database. Chris has been patient, tireless, ingenious, and efficient in his processes and approach. He listens carefully and well, clarifying roadblocks and issues, and always coming up with solutions. I've worked with other Salesforce developers and he is by far the best. He cares deeply that we are happy with our product, and never gets impatient when we ask for changes or improvements. He takes pride in what he does, and we could not be happier with the results he has achieved. I highly recommend him."
Sally Schott
Executive Director, Isaac M. Wise Temple
The Challenge for Isaac Wise Temple.
The staff at Isaac Wise Temple face the daily task of managing all members inside the congregation. Being able to provide a central location to manage the efforts surrounding these responsibilities is a big focus for Isaac Wise. Freeing up the officer's personnel responsibilities and improving member engagement within their congregation is equally important. They were looking to streamline how they interacted with the congregation, while giving their members the advantages that come with a modern website, portal, and temple management system. Isaac Wise Temple's main goal was to free up the staff from the mundane, administrative tasks while reducing costs associated with these tasks, and allow the staff to focus on the more important elements of their job.
Our Solution for Salesforce Customer Success.
Undefined Design implemented our MemberForce solution, which is built on the Salesforce Platform, is highly customizable, and aimed at solving the administrational needs related to temple management. After the implementation, Isaac Wise Temple experienced a massive reduction in administrative work. With salesforce automation functions, the large amount of time previously dedicated to administrative work is no longer necessary. MemberForce streamlines processes such as, mailing letters, payment processing, community engagement, event registration, and membership management and insight. MemberForce allows them to control and manage every aspect of their temple directly in a customized Salesforce environment.
Undefined Design Specializes in Non-Profit Solutions Built on Salesforce.com.
State & Local Government
Veterans Real Estate Benefit Network
About VREB
Founded on Veterans Day 2012, as the RE/MAX Veterans First Rebate Program - it quickly grew to one of the largest National Buyer/Seller Membership Benefits program. Dedicated to our Veterans and reducing their home buying/selling costs, Veterans First expanded its National Agent Network outside of RE/MAX in January 2014 to all brands and firms.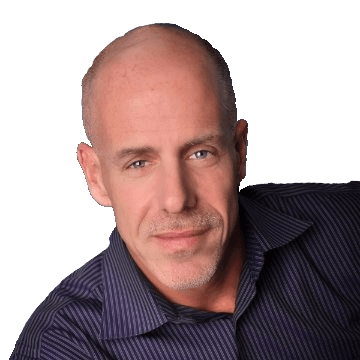 "Our national company relies on technology and sophisticated contact management to support Veterans pursuit to home ownership. Prior to connecting with Undefined Design, our company had wasted lot of time and money with other companies claiming to understand Sale Force and its integration into multiple platforms. Undefined Design has been exceptional to work with. Their products/service is always very professional and cost effective. Their staff continues to guide our company through very technical aspects of managing 1000s of accounts across the nation. Great Company, Problem Solver, Well Run!"
Eric Criner
CEO, VREB
The Challenge for VREB.
Veterans Real Estate Benefit Network (VREB) provides a valuable service to the veterans of the United States. VREB assists veterans in the process of buying and selling homes at significant volumes. VREB was in need of a solution for automating processes within their system and installing third party solutions when applicable. Additionally, their service requires the combination of many informational sources that reside outside of their Salesforce solution. In need of a way to route all of these sources into one and connect their partner facing portals, Eric reached out to us.
Our Solution for Salesforce Customer Success.
Undefined Design worked with VREB to employ an approach that routes all of the outside source information through Salesforce with a robust and scalable structure. We were able to provide many API based entry points for this data into Salesforce and assisted in integrating Salesforce data into their partner facing portals. Their system also allows them to map leads by location and assign the closest VREB agent to any given real estate opportunity. Analysis and reporting of data is another area of importance for VREB in being able to determine how effective the implemented solutions are at accomplishing the goal they set out to solve. This data is easily accessible and provided by the solution. Undefined Design also provides continuing assistance in guiding VREB as their company grows, creating automation and installing any 3rd party applications when needed.
Become One of Our Salesforce Customer Success Stories.
Non-Profit
Ohef Sholom Temple
About Ohef Sholom Temple
Ohef Sholom Temple serves as the leading congregation in Hampton Roads for over 150 years. " A House of Prayer for All Peoples," the inscription above our famed columned sanctuary entrance, reinforces our mission to accept, foster and further Judaism in all its dynamic variations.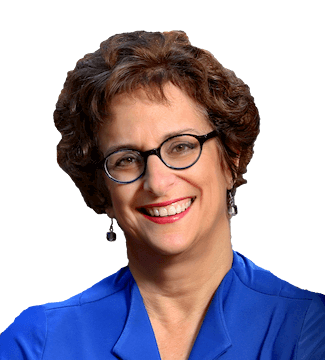 "Chris Gibson is my database "Rescue Hero." When I was at wit's end with our congregation's database management system and could no longer abide by their lack of customer service, I was fortunate to find Chris. Readily accessible by phone, he carefully listened to our issues and readily addressed them. With Chris on our side, I was no longer held hostage by the limitations of an existing CRM. If you can imagine it, Chris and his talented team can make it happen. With this partnership I am confident that we have - believe it or not - the potential to create our "dream" database. And it feels great to say that."
Linda Peck
Executive Director, Ohef Sholom Temple
The Challenge for OHEF Sholom Temple.
OHEF Sholom Temple needed to transition to a more robust Salesforce-based congregation management system. Their existing solution did not provide the tools or functionality necessary for their unique accounting approach. The CRM in use was causing issues while managing congregation members. Additionally, it was difficult to accurately report on temple financials. In turn, resulting in a big problem when reporting to executive leadership and board. OHEF Sholom's new CRM system had to have: The ability to handle day-to-day management aspects of running a synagogue , financial integration, and the flexibility to talk to the backend accounting system for accurate reporting.
Our Solution for Salesforce Customer Success.
Undefined Design knew that OHEF Sholom needed a native Salesforce solution that had to be implemented quickly. Within a month and a half, Undefined Design implemented a custom solution that contained all previous historical data. Driven by accrual-based spending and cash-based income, OHEF Sholom's accounting model was unique. Our solution streamlined this model into Salesforce, providing comprehensive financial reporting for the executive team. There was a large reduction in administrative because of member management capabilities and Salesforce key modules. System features include: batch payment processing, mass billing and registration, mass emails of statements and notifications, and more.
Undefined Design Specializes in Non-Profit Solutions Built on Salesforce.com.